LM Otero / AP / Golf.com
At the EDS Byron Nelson Championship, the final duel into playoff hole #2 was great to watch today between the aussie's Adam Scott and Ryan Moore. Adam Scott won the two hole playoff with an incredible putt of roughly 45 feet across the entire 17th green. Ryan Moore's putt, just slightly off the green, failed to drop but was still an impressive run.
Though I love watching Adam Scott play, I was rooting for the young 26 year old Ryan Moore. Ryan does not have any professional wins, and many probably remember his quality playing at the 2006 PGA Championship where he placed 9th, but I remember had quite a bit of television coverage. So it would have been great to see Ryan pick up a "W" today, it just didn't happen. I also forgot about his swing, which is…unique. See below.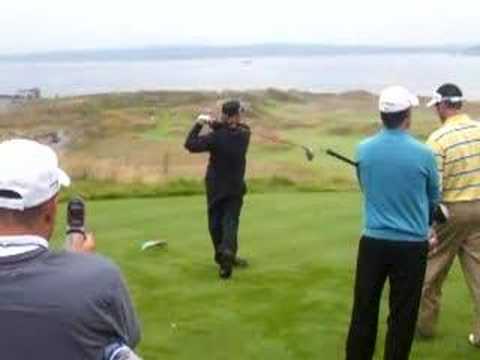 Adam Scott's swing, in my opinion, is a thing of beauty. It is a bit upright visually, but he hits it long, solid, and well. Both he and Tiger have similar swings, or they did at the time of this video: