Tiger loves winning, there is no questioning that. It seems he does mark his place in history not by how many strokes he stomps the field by, such as 12 for the 1997 Masters or 15 shots at the 2000 U.S. Open, but by winning more Major Championships than Jack Nicklaus (currently holds 18 Majors).
So that begs the question. When Tiger reaches the monumental 19th Major…though tying Jack at 18 will give him an automatic ESPY, will Tiger continue striving for 20+? Will he retire and go live on his own island? Will he keep being Tiger and try to win tournaments, but focus on any other goals/records? Note, I said "when" Tiger wins 19, not "if". He will do it, just when is the question.
Jack is known as the greatest golfer ever not because of his most 2nd place wins, or his come from behind victories (which he laps Tiger in those categories), but his Major victories. So theoretically, once Tiger reaches 19, he "will" be the greatest golfer ever regardless of other feats/records Jack has to date. When he reaches 18, he will most likely be given an award for youngest player ever to reach that milestone…though there should be an award for "only other player to ever reach that milestone".
So where does Tiger go after 19 Majors and when will he reach this milestone? He still dominates, but he is not the player he was in the early 2000s. And I anticipate his dominance will continue to deteriorate as he ages, though his physical conditioning will allow him to continue further into his golfing age then his competitors.
Here is a nice video of who you would pick if you could bet $1 million on…Tiger Woods or Jack Nicklaus in their prime.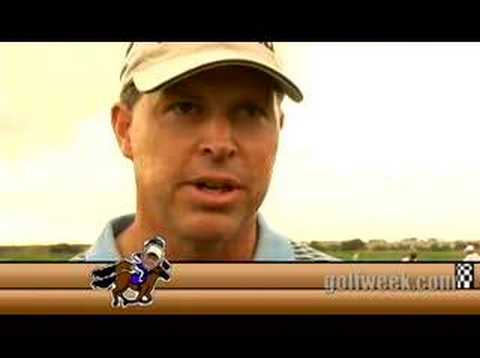 How do you feel?